Independent Living Skills Development
The aim of this project is to enable individuals with a neuro-divergence to reach their full potential as part of our Personalisation ethos.
Our project provides individuals with the opportunity to develop their independent living skills as part of enabling the individual to reach their full potential.
How does it work?
Next Step Move On
This could be a variety of skills to enable the person to move onto more independence e.g. as part of moving from the family home or Shared Lives to Supported Accommodation.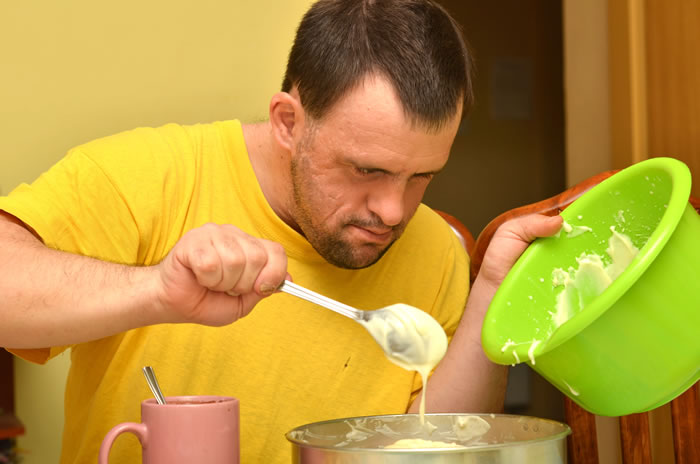 The skills development would therefore include a whole host of areas such as meal planning, cooking, budgeting, money management, shopping, personal safety & travel training, etc.
Specific Skills
Or it could be helping the individual to develop one or more skills as part of developing their independence or confidence in a certain area e.g. travel training & personal safety.
Trials
This enables an individual to stay in the house, as part of a trial. This would allow us to assess the individual's current skills & establish their skills deficit that would enable them to reach their specific goals or work towards the next step to reaching their full potential for e.g. living independently.All the skills required would be identified in the individuals Support Plan, after careful & in-depth discussion with the individual & key people, on the individual's aspirations, as part of their assessment.
Skill Development can be delivered in a variety of ways:
1 or more day/s a week as a daytime activity over a number of weeks/months/years – (depending on the individual)
Intensive – this would be a 'live in' skills development service, more specifically for 'Next Step Move On' clients, detailed above
Skills Development Areas
All Skills developed will be based on the Person Centred Support Plan & can include:
• Developing personal safety skills
• Developing personalised independent living skills
• Overnight stay/sleeping independence
• Relationships
• Healthy Eating
• Meal Planning
• Shopping
• Cooking a main meal and & other meals & snacks
• Cleaning
• Recognising maintenance & repair & how to report
• Managing money & budgeting, (paying bills), etc.
• Correspondence & form filling
• Making & attending Appointments
• Exploring interests & the Community
• Accessing the Community (events, travel, etc.)
• Accessing regular activities
• Travel training
• Finding Volunteer & Employment Placements & attending interviews
This is by no means an extensive list but gives an idea of skills we can help the individual to develop.
As part of Personalisation, it could be that the individual requires some skills not listed above, so please feel free to ask so we can discuss the requirements & explore how we can deliver.