Supported Independent Living Accommodation & Care
Enabling local young adults with a neuro-divergent to live a 'Life more Ordinary', independently in their own home, with personalised support.
Support 4 Independent Living is an opportunity that has been developed by a local parent of a young man with Down Syndrome, who aspires to live as independently as possible, within his own home and community.
He has a support plan which has been developed to meet his individual needs and aspirations.
Vacancy
Please feel free to get in touch to find out if we have a vacancy in our supported accommodation home in Hastings East Sussex.
To scroll down to see the details of our vacancy Please Click Here.
We are fully committed to the UN Convention of Human Rights, Disability Discrimination and the development of inclusive communities and ensure our support work is guided by Putting People First, Person-Centred Approaches and Personalisation.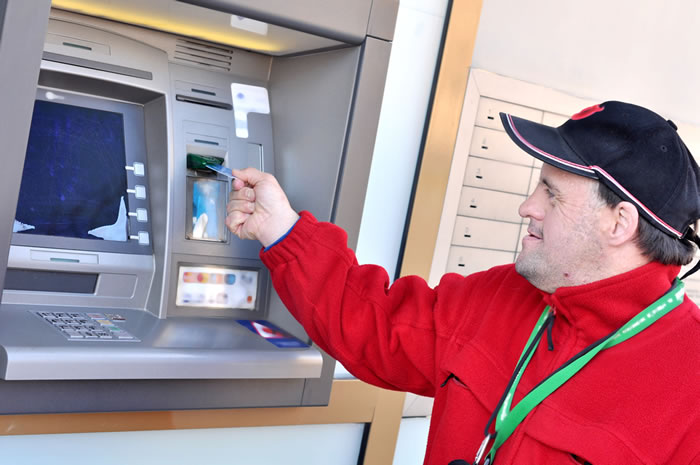 Support4 Independent Living:
Increase the opportunities for adults with a neuro-divergent to access the same life opportunities as their non-disabled peers.
Increase social and leisure opportunities for adults with a neuro-divergence to access the same life opportunities as their non-affected peers.
Reduce social isolation felt by adults with a neuro-divergence.
Develop a 'Life more Ordinary' for adults with a neuro-divergence
Enable adults with a neuro-divergence to develop their physical, mental and emotional capacities
Enable adults with a neuro-divergence to develop their independence as individuals and active members of their community
Promote social inclusion
The videos below are interviews about what Personalisation means to some people with a neuro-divergence and a parent and sibling of a neuro-divergent adult.
The interviews were kindly shared by Project Art Works, who did a project on Personalisation and what it means to people which lead to the creation of a Charter of Ambitions and Rights: www.projectartworks.org/charter/
Message to Parents & Carers:
As parents & carers of neuro-divergent adults all know, the future holds uncertainty for our young people.
Who will look after our young people, when we are no longer able to? Will their lives and livelihoods always be subjected to changes in Government policy & bureaucratic systems within Local Authorities?
This opportunity has been developed to provide four young people with neuro-divergent the opportunity to live as independently as possible, in a 'house share', as their own home.
Here they can develop their independent living skills with the appropriate personalised support, based on their individual needs, interests and aspirations.
It can be funded in a number of ways e.g. through 'Direct Payments' – please see 'How can it be paid for' page for more details.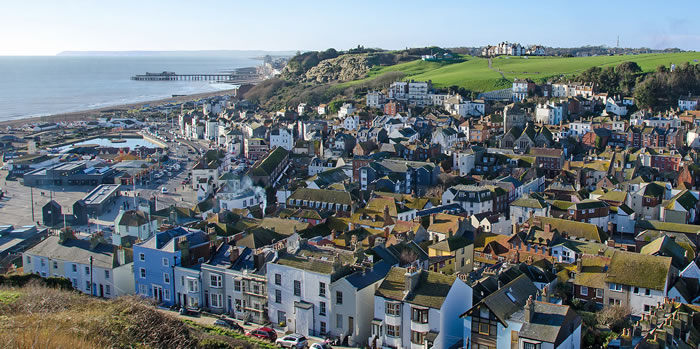 We recognise not all individuals will be ready to live independently. We can therefore provide a number of options from Respite Care, Trial overnights or weekends, as well as our Independent Living Skills Development Service, where an individual can develop their skills in a variety of way, through daytime activities (Please see Independent Living Skills Development)
Our Supported Living Vacancy in Sussex
Please feel free to get in touch to find out if we have a vacancy for a neuro-divergent person who wants to live (or learn to live) as independently as possible. Information about our Supported Accommodation can be found by clicking here.
The current housemates are aged between 36 – 48 and have Autism & Down Syndrome.
They have their own activities that they attend daily, although attending their activities have been interrupted due to the Covid-19 pandemic, but they will be returning to those activities when it is safe to do so.
The housemates have the company of their fellow housemates both in the house & in the community, if they want it. This provides opportunities to socialise & avoid loneliness.
The housemates supporting each other has been extremely beneficial while they have been Shielding & in Lockdowns.
Current housemates enjoy music, dancing, Pool, Snooker, watching films & TV programs.
During Lockdown where everyone, in the house, has been Shielding, some have been doing regular walks from home to various places including the East & West Hill & the seafront. Hastings is a great place to live & one of the most popular tourist destinations in East Sussex with has many attractions.
We are doing weekend film nights, a weekly kitchen disco & garden gym exercise sessions during the week. We've bought a pool and table tennis table to keep ourselves active & happy.
Part of living independently is learning to cook & make choices about the meals housemates like to cook. Housemates clean the house, their rooms & also do their laundry.
Support workers are on hand to help housemate's learn how to do these things & support them where necessary, while they are being done. Everyone shares the cooking & house cleaning.
15 years of success & support for neuro-divergent individuals!
Support 4 Independent Living was set up in 2007 and since then we have supported 11 individuals to develop their skills to live independently.
This has either been through respite care, placement and of course, living in a house share, which they look upon as their own home.
Everyone is encouraged and supported to carry out daily tasks as independently as possible. Some may need more support at first, but as their confidence grows, they find that they can take responsibility for getting themselves up on time, dressing appropriately for the weather and planned activity. They can also prepare and cook their own meals and snacks, walk to venues and ride on public transport by themselves, making sure they arrive on time at the bus stop or train station. They can take responsibility for personal care, hygiene and safety, including doing their own laundry, cleaning and budgeting.
Apart from these practical skills, they are also supported and encouraged to make decisions and personal choices; thinking ahead and planning for meal choices and activities either for themselves or to share with their housemates. This helps them to develop skills needed to think about other people, their likes, dislikes, feelings and needs.
These skills are developed through house meetings with a support worker taking the lead to ensure appropriate choices are made, but the residents are the ones making the choices and decisions.
All these things you and I may take for granted, but for a neuro-divergent person they are huge milestones, and goals that they, and we, as their daily support, are very proud of! It's with a huge sense of satisfaction and pride that we see them develop as confident individuals, becoming able to look after themselves in day to day living and become socially confident, able to mix with the general community in a variety of social settings. All this is done with support tailored to each person's individual needs with support on hand 24 hours a day if necessary, for example if someone is unwell, or new to the home, or of course in an emergency.
We continue to support 4 individuals currently living independently in their own home, developing friendships, gaining life experiences and learning to support each other, as well as themselves.